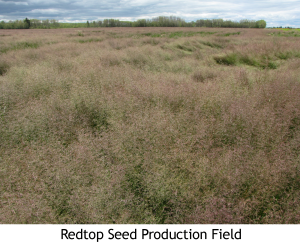 Our organization supplies grass seed, Legume and flower seed throughout the world on a wholesale and retail level.  Our seeds are raised in fields or harvested natively on the western prairies of North America.  Our mixtures can bring a bit of the scenery, which our location is famous for, to your garden, landscape, or reclamation project.
Our pasture mixtures have the newest and high yielding forage grasses available in the industry.  We specialize in dry land grasses, which can dramatically increase forage production on any site.
Our reclamation mixtures are used in many sites across North America.  We have specialized grasses for the troublesome site due to climatic, soil types, or topography.
We also do custom blends for your Conservation Reserve Program (CRP) needs.
With over a quarter century of supplying grass seeds throughout the world, our organization is committed to helping you, our customer, with your seed needs and in a timely fashion.  Whether you need a two-pound bag, or an an entire semi-load, our experience will show in your garden, lawn, reclamation project or field.  You will see the Big Sky difference!
With today's concern for the environment in which we live, reclamation of disturbed areas is the responsibility of all of us on earth.  We can aid in your decision of what items are best for the conditions.  Our native selection will establish your disturbed area back as it was naturally.  The introduced species can establish quickly to aid in erosion and eliminate future environmental damage.
The following is a list of the reclamation seeds, native and introduced grass seed and legume seed, flower seeds, pasture and conservation seeds.
Native Grass
Mountain Brome Grass
Rough Fescue
Idaho Fescue
Indian Rice Grass
Sandberg Bluegrass
Green Needle Grass
Needle and Thread
Mountain Timothy
Blue Bunch Wheatgrass
Beardless Wheatgrass
Slender Wheatgrass
Sedge
Thick Spike Wheatgrass
Western Wheatgrass
Fowl Bluegrass
Tickle Grass
Blue Grama
Little Bluestem
Big Bluestem
Sand Bluestem
Stream Bank Wheatgrass
Sand Reed
Red Top
Alkali Nuttal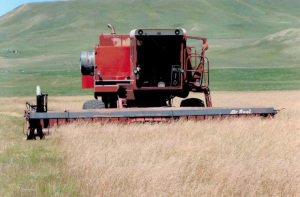 Native Rough Fescue Glacier County, Montana.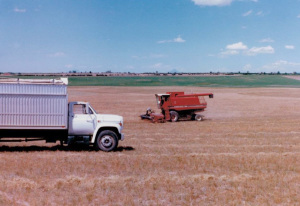 Native Sandberg Bluegrass Harvest Toole County, Montana

Forbs and Shrubs
Small Burnett
Cinquefoil
Nuttal Saltbush
Sunflowers
Bedstraw
Dotted Gray Feather
Lewis Blue Flax
Lupine
Four-Wing Saltbush
Purple Prairie Clover
Prairie Coneflower
Skunk Brush Sumac
Western Yarrow
Rocky Mountain Penstemon
Bitterbrush
Arrow Leaf Balsaroot
Brown-eye Susan
Chokecherry
Globe Mallow
Greasewood
Kochia
Rabbit Brush
Big Sage
Fringe Sage
Silver Sage
Snowberry
Wild Rose
Elephanthead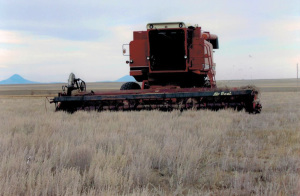 Native Fringe Sagewort Harvest Toole County, Montana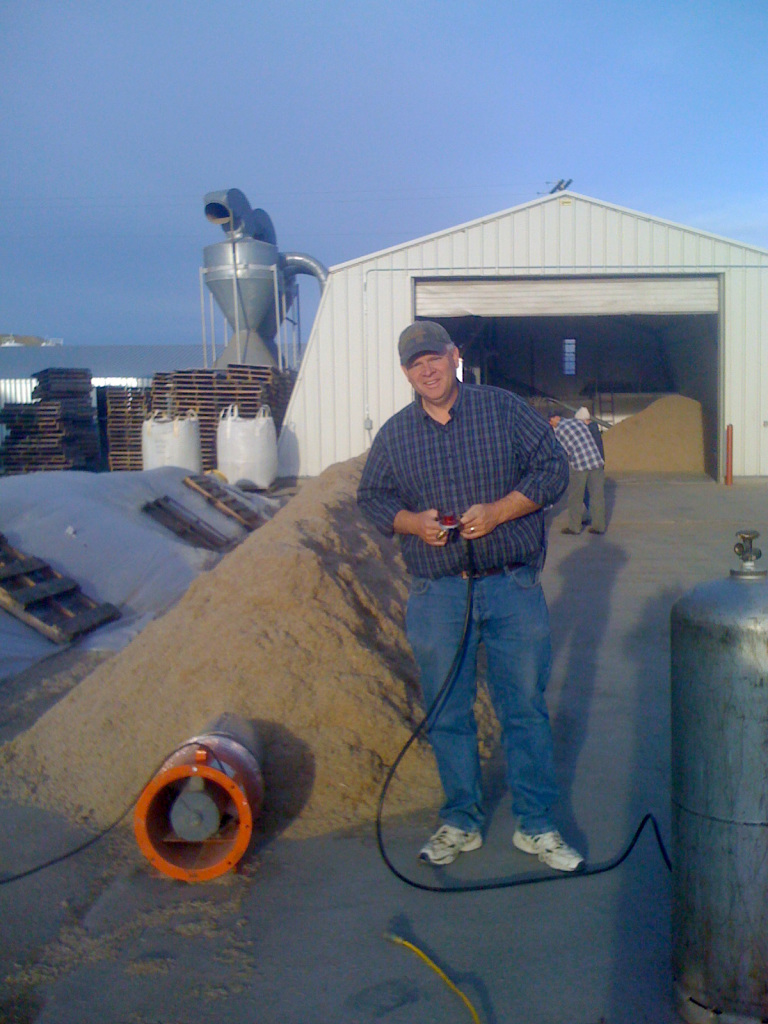 Drying Process of Fringe Sagewort

Alfalfa
Beaver Alfalfa
Ladak Alfalfa
Ranger Alfalfa
Rambler Alfalfa
Creeping Rooted Alfalfa
Grimm Alfalfa
Ladak 65 Alfalfa
Vernal Alfalfa
Rangelander Alfalfa
Multi-Leaf Alfalfa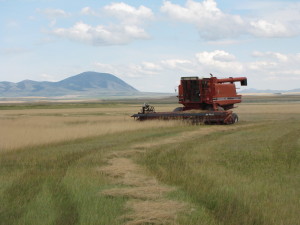 Native Alkaligrass Harvest in Toole County, Montana

Fescue
Turf-Type Tall Fescue
Durar Hard Fescue
K-31 Tall Fescue
Sheep Fescue
Meadow Fescue
Idaho Fescue
Creeping Red Fescue
Fawn Tall Fescue
Cover Sheep Fescue
Hard Fescue
Rough Fescue
Brome
Manchar Smooth Brome
Regar Meadow Brome
Mountain Brome
Smooth Brome
Fleet Meadow Brome
Bromar Mountain Brome
Foxtail
Garrison Creeping Foxtail
Needle Grass
Clovers and Vetches
Alsike Clover
White Blossom Clover
Yellow Blossom Sweet Clover
Cicer Milkvetch
Red Clover
White Dutch Clover
White Blossom Sweet Clover
Crown Vetch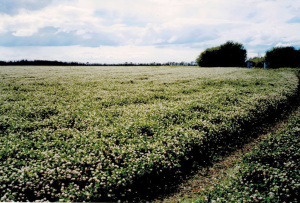 Alsike Clover Seed Production Field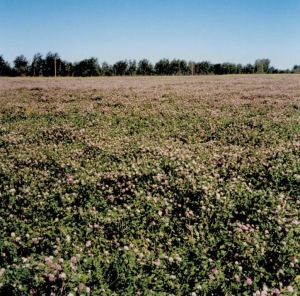 Single-Cut Red Clover Seed Production Field